The Compassionate Leadership Academy challenges traditional and outdated principles of leadership providing a truly inclusive programme, improving communication and trust, building relationships and successful collaborations. Bringing people and teams together to be collectively brilliant.
The Compassionate Leadership Academy
The Compassionate Leadership Academy (CLA) supports personal growth and learning, vital for well-being and self-esteem, developing your emotional intelligence and understanding of others.  Giving you the confidence to interact, relate and lead.
"Compassion is empathy with positive action" – His Holiness the Dalai Lama.
CLA Digital Online Course & Corporate Programmes
CLA Digital – our flagship.  A unique, professionally accredited, personal development and leadership online course.  Available by individual or group subscription.  CLA Digital is approved and accredited by the Institute of Leadership & Management, which means that it is recognised as part of your Continuous Professional Development (CPD) in your workplace.
CLA Plus – A powerful learning programme of 12 workshops delivered at key stages of the online course.  The interactive workshops promote discussion, deeper learning and sharing of best practice within the context of your organisation.
CLA Apprentice – An 18 month programme incorporating the CLA Digital online course, 4 additional CLA Management modules and masterclasses to achieve Operations & Departmental Manager – Level 5.
CLA Advance – The quickest way to get your senior leadership team familiar with the principles of compassionate leadership so that they can support and embed within your organisation.  A series of 4 x 1 day workshops and individual coaching.
CLA Insights – Measuring "soft skills" is the Holy Grail of all leadership & development programmes.  CLA has partnered with industry leading data scientists to do just that.  Truly measuring the positive impact of compassionate leadership.
---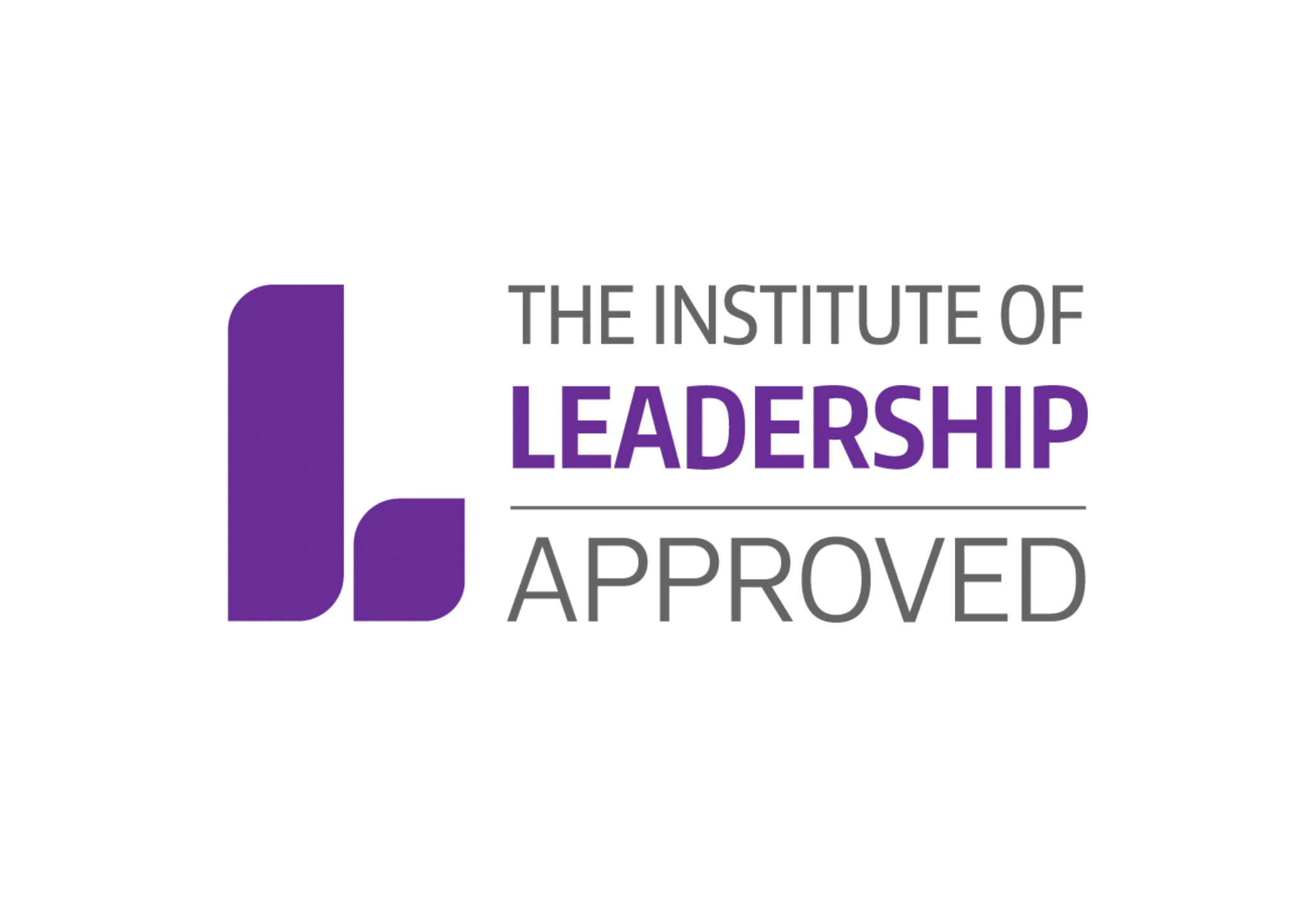 ---
New, visionary, impactful and really enjoyable
The whole team found the concept of compassionate leadership very impactful and engaging.  Learning about it provided a great step forward for us in our leadership journey
This course is a must for all aspiring leaders, start-up entrepreneurs and anyone who values their personal development
The Delegation Module had a major impact on me. In all honesty, I was anticipating something like an E-Learning Programme, where you flick slide to slide on an uninspiring Powerpoint. But I must say, the user friendly web based Programme is fantastic and your short videos are interesting, entertaining and fantastically delivered. So thank you.
How Does it Work?
CLA Digital online course consists of 27 bitesize modules, inspiring videos, interactive learning activities, downloadable resources, a personal development plan and certification on completion.  We offer support throughout the course and prompt you to stay on track.
Modules 0 – 8 (part 1) focus on Individual Authenticity: devoted to mindset – recognising and accepting your authentic self.
Modules 9 – 26 (part 2) focus on Collective Brilliance: giving you a practical toolkit to be a compassionate leader.
Syllabus
Module 1 - Behind the Scenes: The Physiology Driving the Psychology
A look at the mindset of growth to set us up ready to learn and I will introduce an excellent model we can apply to ensure we are totally present and able to handle distractions.
Module 2 - The Truth Behind Changing Behaviour
A deeper into understanding how we learn, with discussions into neural plasticity and the creation of "highways of habit".
Module 3 - The Power of Purpose
Recognising that emotions have a massive part to play in driving our actions, this week we will discuss and understand more about the impact of purpose.
Discover how to inspire others to join our journey through the power of story.
Module 5 - Leadership Lessons from Life
I would like to share some of my life's lessons, things I have learnt along the way that has stuck with me and helped fashion the creation of compassionate leadership.
Module 6 - Leadership Lessons from the North Pole
Great lessons on leadership, team work, performance, success and personal resilience all of them formative in the understanding of creating commitment; the desired outcome of compassionate leadership.
Module 7 - Leadership Lessons from Sailing around the World
I share some of the adventure and the lessons of compassionate leadership learnt on the "world's toughest yacht race".
Module 8 - The Big Journey
We bring together the theories we have discussed in the first few weeks of this program with a big story, and so we create "The Big Journey", revealing our inner motivational drivers.
Module 9 - Introduction Phase Test
The first phase of your journey to compassionate leadership is done. The previous 8 modules have laid the foundations for our journey.
Module 10 - Main Programme Introduction
Well done. You are now into the main programme of the compassionate leadership academy and are ready to understand more about the tools of a compassionate leader.
Module 11 – Communications
Looking at the principles of communication rather than the tools we might use. Understanding what impacts our ability to communicate effectively and effective group communications.
Poor delegation has a dramatic and negative impact on staff engagement and commitment. It stops both personal and organisational growth. As a compassionate leader we are striving for commitment and performance.
Module 13 - Power & Influence
There is much confusion about what is power and where it comes from, and what enables one person to influence another. Clearly, a big part of leadership is in being able to influence. You could argue that it is the most important aspect in terms of organisational alignment and performance.
Module 14 - Time Management
Time is our most precious commodity. We can never get enough. The focus of this module is the emotonal impact of poor time management.
Module 15 - 1st Test and Certification
Time for your first test to check your understanding of the modules you have completed to date.
Feedback is about growth, about caring. Feedback is a cornerstone of compassion. So let us look at the mindset of feedback. What happens within us before, during and after some feedback?
Understanding what motivates you, what lights your fire, is key to your own energy and drive. Tap into a persons inner motivations and the commitment through self-worth follows driving action and performance.
An introduction to a brilliantly simple and effective coaching tool called the GROW model.
Module 19 - Decision Making
I will introduce the extraordinarily brilliant Decision Line model that helps us individually and collectively to always make the right decision.
Module 20 - 2nd Test and Certification
Time for another review and test. You clearly passed the first one so you know what it takes.
Module 21 - Situational Leadership
We will learn, what our natural situational leadership preference might be, and how effective it actually is, and we will create a series of hugely practical tools that will enable the dialogue with our people to agree and match our leadership style to their leadership need.
Module 22 - Balanced Leadership
We need to re-balance our leadership priorities and that is just what we will do this week as we introduce John Adair's powerful, timeless model on leadership that he calls Action Centred Leadership.
Module 23 - Building Trust
One of the main outcomes of being a compassionate leaders is in building trust, in and from the people around you. Trust is a precursor to the commitment we strive for It is a word you hear much, but what actually is trust and how do we get it?
The superb Johari Window model is a simple and useful tool for illustrating and improving self-awareness, and mutual understanding between individuals. It can also be used to assess and improve a group's relationship with other groups.
Module 25 - 3rd Overview and Test
Ok, so this is your final intermediary test. Well done on passing your previous test. You are now close to understanding the principles compassionate leader
A whole course review to guide your personal mission statement, create an impact assessment and plan your future growth as a compassionate leader.  An opportunity to connect with fellow graduates, collect your certificate and complete the ILM accreditation process.  Hurrah.
Outcome
Individual
Personal Development – recognition of your authentic self – vital for well being, self esteem and development of emotional intelligence.  Understand your own purpose and values.
Improved Relationships – Understanding others and acting with positive intent creates successful, empathetic, valuable relationships.
Professional Development & Qualification – Being accredited by the Institute for Leadership & Management, the CLA online course counts toward your Continuous Professional Development (CPD).
Career Progression – enhance your promotion and employment opportunity and develop a leadership style that will focus on compassion and commitment not compliance.
Organisational
Inclusive Training – compassionately priced to be accessible and scaleable, the online delivery is cost effective for team learning and development regardless of geographic location.
Promote From Within – design to develop leadership capability at all levels  creating opportunity throughout your organisation.
Common Language – improving relationships, communication and decision making by aligning purpose and values.
Real Behavioural Change – Little and often creates real behavioural change that can be leveraged internally leading to tangible benefits.
Employee Psychological Safety – Employees feel included, safe to learn, safe to contribute and safe to challenge the status quo.
Improved Decision Making  – With improved communication and delegation the CLA also specifically develops the ability to ensure decisions are aligned to strategic intent at all levels.
Improved Team Development – With teams engaging in the programme together, it speeds up the team formation and development cycle.  It promotes collective brilliance leading to results.
Improved Staff Engagement – Raised self-awareness of staff and the visible investment in staff development will improve staff engagement.
Performance – The creation of an inclusive compassionate team generates commitment, collaboration and ultimately performance.
Return on Investment – Together with our partner MyPeople Group we can conduct a Cultural Health Check and measure the positive impact of our compassionate leadership programmes.
Pay over 6 MonthsMost Popular

£

75.00
26 online course modules
Short, engaging, studio produced video clips
Animated learning activities
Interactive workbooks
Personal Development Plans
Regular assessments
Key point certifications
Downloadable pdf summary
Immediate feedback
Sign up
Pay Up-frontMost Popular

£

425.00
26 online course modules
Short, engaging, studio produced video clips
Animated learning activities
Interactive workbooks
Personal Development Plans
Regular assessments
Key point certifications
Downloadable pdf summary
Immediate feedback
Sign up
For Groups
If you wish to enrol a number of people, please complete the form below and we will respond within 24 hours.
Log In
Access to the course is through the LOG IN page at www.compassionateleadership.academy. The learning portal is accessed through your internet browser.  For the best experience and optimum security, we recommend that you keep your browser up to date. https://whatbrowser.org
Once you have registered and paid your subscription you will be sent a confirmation to the registered email address – this will become your username.  Once you sign into the CLA learning portal – you will be asked to set your own password.  If you have any problems, please use the "Request Support" tab to raise a support ticket and our technical team will help.
At the moment, CLA is only accessible online.  However, there are downloadable pdf documents of all the key learning in each module.  The book Compassionate Leadership (Hachette UK) is also available to support off-line learning.
---
Payment & Subscription Changes
You have 14 days to change your mind and will be eligible for a full refund of any fees you have paid.
Of course – we will endeavour to help and support in completion of the course.  If for any reason you cannot complete the remainder of the course we can agree to stop your monthly payment.  You will need to send a written request to info@cla-global, using the subject header "Subscription Changes".
---
Security
**Second Edition** Compassionate Leadership: How to create and maintain engaged, committed and high-performing teams