Manley Talks and The Compassionate Leadership Academy provide successful leadership, learning and cultural change programmes that create commitment, engagement and ultimately performance.  Manley Hopkinson is a highly acclaimed keynote speaker and currently works as a consultant in leadership, people and performance to a number of global companies.
With over 20 years experience, our reputation for excellence and proven results has ensured our continued involvement in a significant number of organisations.  Manley Hopkinson is an accomplished keynote speaker and pioneer in the development and implementation of compassionate leadership cultural change programmes.   In 2014 he published his book Compassionate Leadership (Piatkus) and in 2018 launched The Compassionate Leadership Academy online course.  We use a carefully selected group of experienced associates to help deliver and facilitate our programmes. All of our work is designed to create one thing – commitment – but in a unique and extraordinary way.
Your leadership teams are effective and collectively brilliant.
All effort is leveraged to deliver your strategy, values and purpose.
All your people are committed, aligned, engaged, and feel valued.
A positive and sustainable change in your organisation.
Story telling – to create moments of inspiration, to motivate and to embed learning.
Inclusive learning and training  – developing people and teams together.
Compassionate leadership as the route to commitment.
Commitment as the route to engagement, collaboration, growth, resilience, innovation, motivation, well-being, happiness, greater productivity and, ultimately, performance.
Working with our brains and tapping into the power of neural physiology to enable change.
Providing evidence that measures the positive impact of our work with cultural analytics and key performance indicators.
Make it fun – we want you to "enjoy the journey".
In his book and as a speaker Manley brings personal experience, academic study and humour to enable others to learn.  At every turn there is insight and the opportunity to reflect on how one wishes to be as a leader, and, as fallible human beings, how we can fall short.
A personal and most readable introduction to the fundamentals of good leadership , enlivened by the author's rich and varied experience. Anyone who aspires to be a leader will find in its pages both guidance and encouragement
He is the sort of man you would follow to the ends of the earth.  Indeed, many have. A tall, strapping, unstoppably charismatic optimist – the sort that sees rain as "liquid sunshine" – this former naval officer has led exhibitions to the North Pole and skippered a yacht crew round the world "the wrong way," that is, into the winds, as part of the BT Global Challenge. If anyone knows about leadership, he does. Watch him and you know what leadership looks like. Listen to him and you learn what it entails.
I expected no less from you!! The reports coming back to me about the weekend are that all of the customers who attended have decided to move all their business …….to BT !! Thank you for helping to make the weekend so much fun for our guests, and our own people. All the feedback I have received has been very positive. Customers and hosts have remarked that this was truly a memorable and inspirational occasion. The effort you put into making our first pan European hospitality event such a success was really appreciated. Apparently the customers that attended want a repeat event every quarter.
Manley Hopkinson is an explorer, author, accomplished keynote speaker, director, senior advisor and the leading voice in the field of Compassionate Leadership. His strength lies in creating and developing the transformational leadership behaviours which lead to commitment, engagement and ultimately performance.
Areas of Expertise
Keynote Inspirational Presentations
Leading voice and author – Compassionate Leadership
Inclusive Leadership & Personal Development programme using the Compassionate Leadership online Academy
Senior Leadership Team Performance
Creation of your Organisation Guiding Message
High Performance Cultural Alignment (HPCA)
High Performance Diagnostic – in conjunction with The HPO Centre
Relationship and Performance Analytics
Pomodoro Remote Conference Method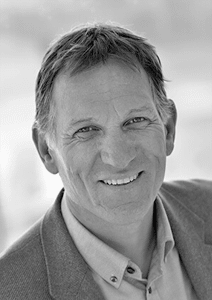 Compassionate Leadership: How to create and maintain engaged, committed and high-performing teams